Hot
6 Ways to Support your Entrepreneur Friend
The statement 'uliza kiatu' resonates with me as an entrepreneur. I've had a mind shift from being employed to being a businesswoman, but not everyone understands that experience. Something as simple as working from home – some people legit think that you are just chilling ☹.
That brings us to today's article – 6 ways you can support your entrepreneur friend; inspired by a recent article we read and thought to give our POV.  Because trust me, it's a genuine plight from entrepreneurs everywhere.
Buy their products or service (if you can afford it)
Friends and family can like your product or service but they end up wanting freebies. We seem to find it easier to ask a close friend or family member for a freebie because, you know, 'we FAM' or 'we go waaaay back'. What people seem not to grasp is that this is your trade and it is what brings food to the table. It is what fuels your car, helps you pay your expenses; this is your job.
Therefore, asking for a freebie or discount is putting someone in a tight position. The reality is that this is the hustle they rely on for sustenance. So, how do you support your entrepreneur friend? Pay for the service. If you believe in it so much, pay for it and leave a nice review 😊
There is also the reality that you might not be able to afford your friend's services. In that case, the best way to help your friend is by referring them to your circles or networks. That could be your chama friends, HR Manager, wedding committee, event planners, family members – anyone for that matter. That is going to help your entrepreneur friend build their business network and truly grow.
The other way to promote your friend's business is by introducing them to those you feel may need and could benefit from your friend's business offering. That could be friends that you know are down for the product or service. You can also invite them to networking events you feel they could benefit from. Invite them as a plus one and give them the opportunity to meet people they otherwise wouldn't have had the opportunity to.
Share their stuff on social media
Whether or not it resonates with you, part of support is sharing your friend's content on social media. Someone might see it on your wall or timeline and actually benefit from it. Give your entrepreneur friend a mention where you can, shout out their business where applicable and even leave comments. In short, engage with their content. Friends of friends or acquaintances might catch it on social media and reach out to your friend's business.
Call and find out how your friend is doing. Call and ask how the business is going. Find out what your friend's mental state is because stress is real! Invite them for tea and catch up. Find ways to connect with them because the reality is that the entrepreneurship journey is lonely. It's nice to call them and find out how you can help and what support they need. Be emotionally intelligent and reach out. It makes all the difference.
Volunteer your skills and time
Sure, you might not be able to purchase your friend's products or services and you might not have the networks to introduce them to. How about sharing your skills then? Be proactive as a friend.
Shout out to Corazon Sefu Wandimi. She is fantastic with PowerPoints and helped us come up with a company profile. She also checks up on me, calls and we have coffee. What I love about her is that she sees where I am at and tries to plug in her skills to help me. She is also excellent at ideation and other expertise that benefit me in my business. I have found value and enrichment from Corazon simply for the fact that she chooses to volunteer her time and skills.
Shout out to Maureen Wambaire for being my sounding board and resident therapist (she gets the anxiety, depression, and voices in my head dilemma) Check out her blog.
Shout out to my sisters who show up with their squads to support me during markets and activations (they have a very robust social circle – very good for business 😉)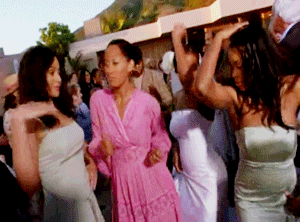 Wrap up
There is plenty you can do to rally support for your friend whether in monetary terms, in building connections or contributing your time or skills. Make their day today and give them a call.
As always, thanks for stopping by.
Tags In
Picha Booth
We are a photo booth business based in Nairobi. We are committed to making your event fun and memorable. We want you to be yourself; unleash the goofy in you, unleash the child in you. So we have a bunch of playful props for you to use to spice up your photo. Taking photos has never been easier - just grab a prop and strike a pose. You then get an instant photo for keeps. Tell a friend and hope to see you at your next event!
Picha Booth on KTN
Instagram
Provide API access token / Username