8 Reasons Why We Love Weddings
Parents typically say that they don't have a favourite though we the siblings know which one is. It's the same for the photo booth industry when it comes to events we enjoy most. We as Picha Booth love all events, but deep down, we know weddings are our favourite 😊 We don't know what it is about weddings, but it maybe might have something to do with the preparations that go into making it the best day of a bride and groom's life.
The planning could have been going on for months but for many brides and even grooms, this was the day they had been waiting for all their life. That means that nothing is left to chance; everything has to look and be perfect for it to mark a beautiful transition of two souls becoming one.
What do we like about weddings?
We've done at least 30 weddings in the past three years. Here's what makes us love weddings.
The grounds
Looking at it from a photo booth perspective it all comes down to the environment created. Our favourite venue so far is Fuchsia Gardens in Limuru. The lawns are beautifully manicured and everything else about the venue is pristine. It's large and the view all round is beautiful. Our internal award for the best grounds in 2018 goes to them. Another wedding venue we love is Zerenity House also in Limuru. The venue has that quaint colonial style that creates an intimate setting. A feature we love about the place is how the old trees create a canopy that adds a whimsical vibe to an event's ambiance. Lastly, we've enjoyed working at The Diana Hay Garden at Lord Erroll. Though the gardens are small, the entire feel of the premises makes it a lovely place to host a charming wedding.
Décor
The different themes we come across leave us amazed at the overall creativity of wedding decorators. The bride and groom might have come up with the vision but the design specialists are the ones that bring it to life, and in a spectacular way. Day weddings also look quite different from night weddings and the décor reflects as much. The reason why décor is important is because it sets the tone of the entire event. The flowers and floral arrangement are also essential. In our work we have seen some fantastic floral arrangements. It's not just roses that can arise some serious feelings of love and romance into a venue 😉
The guests
Fashion has evolved and it's always fun to watch what different people wear to weddings. In any culture, this is the time to bring out your best outfits, and if you have none, getting one made has become more appealing. The blend of the various styles also contributes to the vibe the wedding has. Also from a Picha Booth perspective, the more fabulous you look, the more you'd want to have the wedding photos stuck on your fridge or shared on social media. We encourage everyone to come looking their best so that they have an even more fantastic time at the venue slaying.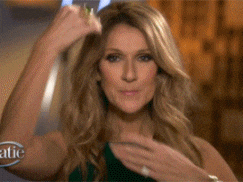 Entertainment
Back in the day, DJs were found on the radio. We have encountered some amazing DJs during our wedding events that have us trying our best not to burst a move or several at the photo booth when serving the guests. One thing we look forward to as Picha Booth is the kind of DJ present. Even though the hours are long, if the DJ is bomb, we know it's going to be lit. For us, the best entertainment we witnessed in 2018 was Scott the Violinist. We had never seen or ever heard of him before, but after witnessing his greatness at a wedding early last year, he easily became our favourite.
The cake
We're usually at events early so it's always fascinating to watch bakers set up the cake ensemble. We've seen some over the top cakes that were quite truly works of art. Some cakes look so gorgeous that you wonder how that seven tiered cake will get cut into. It's almost painful to watch the cutting, but the faces definitely light up when they bite into the cake.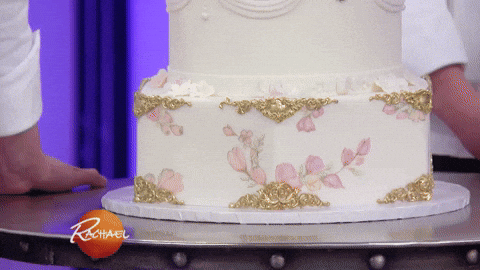 Wedding dresses
We have seen quite an array of bridal dresses when providing photo booth services during weddings. We have seen ball dresses, mermaids, jump suits, A-line, bare back, strapless etc. Just working at the photo booth has given us a full Pinterest board called "wedding gown inspiration". We won't be short of ideas when the time to make our wedding gowns comes round 😊
Photo booth session for the bridal party
We love it when the bridal party comes to the photo booth. Perhaps it's because the bride and her bridesmaids have beat faces that creates flawless photos. The men are also usually well-groomed and looking amazing in suits that makes for some beautiful lasting memories getting captured. Organized attire does tend to look better in our photos. A bonus is watching the grandparents of the bride and groom coming to the photo booth. It's usually a new concept but their excitement is just heart-warming to watch. It's starts with questioning of how the booth works but after getting their first print, they typically want to take photos with their kids, grand kids and basically everyone they love.
The food
When we're fed, the food is pretty standard. There are three types of rice, white rice, pilau and vegetable rice. There's chicken, beef, dry fry, kachumbari or salad. And let's not forget that watermelon 😀 As it stands, when it comes to food, nothing has yet blown us away even though the food is still pretty good. Sometimes, it gets so busy that we don't have time to eat.
Final words
We'd love to add your wedding on our list of memorable events. To make a booking you can visit our website or click here.
As always, thanks for stopping by.
Picha Booth
We are a photo booth business based in Nairobi. We are committed to making your event fun and memorable. We want you to be yourself; unleash the goofy in you, unleash the child in you. So we have a bunch of playful props for you to use to spice up your photo. Taking photos has never been easier - just grab a prop and strike a pose. You then get an instant photo for keeps. Tell a friend and hope to see you at your next event!
Picha Booth on KTN
Instagram
Provide API access token / Username