Hakuna Matata – It means No Worries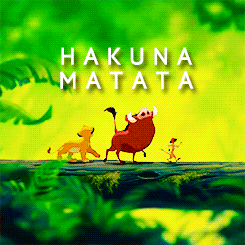 The fact that you're a human being means that you will have a lot of bad days. That's why we're here to remind you to have fun.
If you've had a rough few days, months, years, you'll likely roll your eyes because you might have forgotten, momentarily, what having a fantastic day looks like. For one person it could be a good night's sleep, or a holiday. For another, ten million bob (or an apartment 😊 #MpesaTu), a hug … all wrapped in a neat package.
We are in the fun business
Picha Booth is in the business of capturing memories, and part of that includes making everyone laugh and have a good time. Most people are at first apprehensive about letting their inner child through, an indication that life has for a long time required them to be serious.
Don't wait for a photo booth company to help you unwind and let loose. We're here to remind you that it's something you can purpose to do if your life is to acquire a rosy hue. Or at least be bearable.
Our challenge to you
We want you to have fun so this week we ask you to keep it simple. If you have a few moments, list all the things that make you happy and constitute for fun. It can be as simple or as complex as you wish it to; it just has to be within your means.
Wondering how that looks like? Staring at your child long enough to notice some things you'd actually missed and playing with them. For another it is making ugali and eggs for dinner because it's a proper throwback and a reminder of the good old days. If you're like some of us, watching a movie that gives us a hearty cry is our idea of having a good time. Even a conversation with someone you haven't talked to in a while counts, catching up on the latest gossip.
Don't wait for the weekend for your life to feel bearable. Look for ways in your everyday life to cheer yourself up. Once you learn to have fun, science tells us that you will live longer. Decide today to swap your eye rolls for a smile as you indulge in something that reminds you of what it feels like to be a child again. We dare you to try have fun. Thanks for stopping by!
Tags In
Picha Booth
We are a photo booth business based in Nairobi. We are committed to making your event fun and memorable. We want you to be yourself; unleash the goofy in you, unleash the child in you. So we have a bunch of playful props for you to use to spice up your photo. Taking photos has never been easier - just grab a prop and strike a pose. You then get an instant photo for keeps. Tell a friend and hope to see you at your next event!
Picha Booth on KTN
Instagram
Provide API access token / Username