jaytakeapic@30
Preamble … I (NK) met Jay a couple months ago at his Posh Night Fridays event at DeJa Vu Lounge. He had given Picha Booth a spot to showcase and off course capture memories. But how I really met him is that I DMd him asking whether he would be open to us coming to set-up at his events and he was like OK, come we see. His only requirement; a Wamlambez – Wamnyonyez prop 🙂  He is honestly the sweetest, kindest and POSHest person I have ever met. He is Plesident material, he moves a crowd with his carefree charm and charisma. We are so glad he is our guest blogger this week! Without further ado …
15 questions with Jay
On turning 30
How's 30 taking you so far? 
So far, so good. I feel like my mind was prepared for this new age. I was really restless in my twenties. I have bit of focus now.
What are your goals for this year?
Create lots of content and make lots of money. 🙂
Advice to your younger self?
Everything in its own time. Be open to love.
On travel
Tell us about your recent travels.
I have been saving for two years for the adventure of a lifetime. As a present to myself for my thirtieth birthday I went on a Euro Trip with a huge group. It was challenging as I knew maybe 5 people in the whole group but I learnt a lot, I learnt to be patient. I learnt to be grateful, I learnt to be aware of my surroundings and most importantly I learnt that east or west home food will always be best.
Lots and lots of savings. I am very afraid of being in debt so I prefer to take my time and save till I achieve my goal.
What's the one trick you learned about travel that you wish you knew before the Eurotrip?
LEARN A LANGUAGE.
On personal life
How do you stay sane in this crazy world? 
I have a very supportive group of friends and a very amazing family who keep me sane. Remind me what's important and why I am doing all this.
What do you do in your quiet time?
Burning a candle, listening to a podcast, putting on a mask.
What's your morning routine like?
I really enjoy watching tutorials, on anything really. I have picked up some handy skills through that. My editing skills for YouTube have benefited from this too.
On your brand
Tell us a bit about your brand Posh.
It really is just a feel god brand. Posh is a lifestyle that one lives each and every day. I am a testament to it. I am POSH LOL.
How can people get their hands on merch? 
On my page @PoshbyJay on Instagram.
What ongoing partnerships do you have?
A couple are on the pipeline. It's the quiet season before the storm.
On entrepreneurship
4 years ago.
What was your vision when you first became an influencer? 
I don't consider myself an influencer; I think I create content that may make someone change their perception on a product or an ideal. That gives me joy.
What's the ideal future for Jayson Mbogo?
MAKING LOTS OF MONEY. FINDING LOTS OF LOVE. 🙂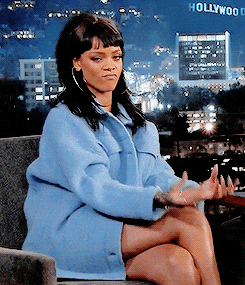 As always, thanks for stopping by.
Picha Booth
We are a photo booth business based in Nairobi. We are committed to making your event fun and memorable. We want you to be yourself; unleash the goofy in you, unleash the child in you. So we have a bunch of playful props for you to use to spice up your photo. Taking photos has never been easier - just grab a prop and strike a pose. You then get an instant photo for keeps. Tell a friend and hope to see you at your next event!
Picha Booth on KTN
Instagram
Provide API access token / Username