Hot
Kenya Wedding Awards 2019 – Photo Booth Company of The Year!
May 8th was the Kenya Wedding Awards and Picha Booth had submitted an application under the Photo Booth Company of The Year  category. Of course when you apply you always hope for the best but you know it could go either way.
At the event, there were different categories for the awards and they were taking place in rounds. After the first round, I didn't think that the Photo Booth Company of The Year category would come up so soon (foreshadowing). I was with Nzale Katama, the makeup artist (nominated for Bridal Makeup of the Year), and she'd asked me earlier if I was feeling nervous and I'd told her no (she was on edge).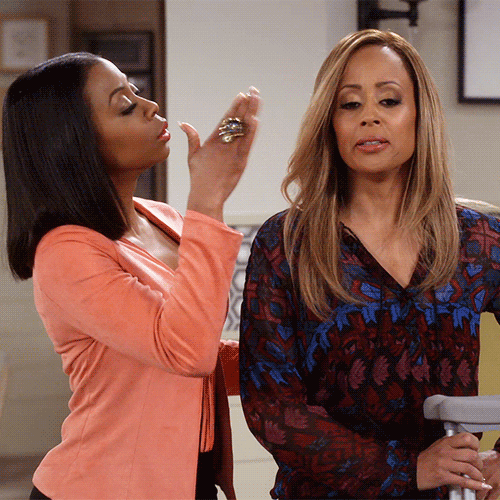 During the intermission I really started feeling nervous and decided to go to the bathroom. When I check my phone, everyone on my chats was asking to see my outfit because I had sent so many teasers 😊 So I thought to ask a gentleman I bumped into to take a photo of me, but the lighting wasn't good…
Then I got a call from Nzale saying "Yo! You've just been called! Go on stage! Where are you??!"
"WHAT?!"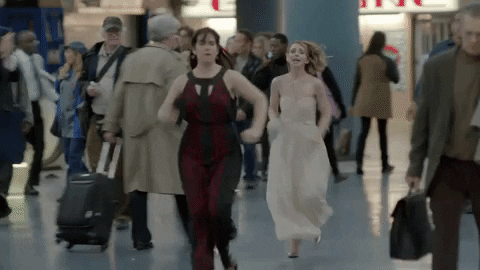 I ran through the corridor, entered the ballroom and literally proceeded to ran to the stage.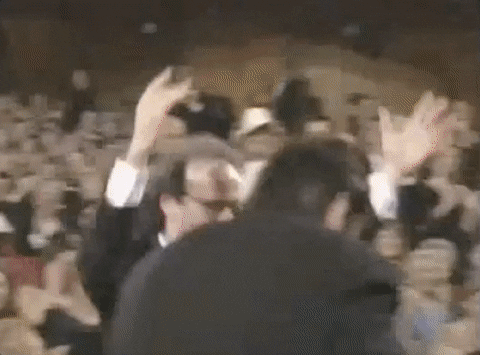 I had a heart-warming speech in my head but when I was receiving my award, the words that came out where "Oh my gosh, I'm so excited…"
I was truly happy and the smile on my face showed it. Honestly, I was also surprised. That's why I say, when we plan, God has the final word. I say that because I had it all planned out; I was going to be called, walk from the table graciously and glamorous but God was like, "Nah-ah, you are going to make an entrance." So I was literally running across the ballroom from the bathroom to pick the award.
As for the award ceremony, the ballroom was beautifully done, including how the awards were brought in with an entourage. The vibe was good, people showed up and dressed up- everyone was looking amazing. The theme of the event was 'A Night of Diamonds'. Can we talk about the band? They were Jazzique Band and they were bomb! They were coordinated so much so that Nzale said "this is music for digestion." 😊
The speech that went with the wind
We really feel honoured because this was the second time that the Kenya Wedding Awards was running and were so fortunate to even apply. I think we saw the call for nominations a few days before closing. We are so blessed to have friends, clients and partners who really believe in us and voted for us. So a big shout out to our clients, family, friends, partners, followers, our connections, people in different WhatsApp and Facebook groups and everyone who vote for us.
A big shout out to Kenya Wedding Awards, especially Kenneth Ndichu and Diana Nekesa, the organizers. They are a young team but have shown themselves to be trail blazers. They are doing such a beautiful thing to honour vendors and suppliers in the wedding industry. Also, a shout out to the awesome line up of judges and the MC. The event simply was awesome and fun as well.
We don't need awards to show our worth but they do validate the work that we do. They confirm that we are doing the right thing and we are in the right place. Sometimes with entrepreneurship, people are not going to cheer for you and pat you in the back because it's life. Sometimes you struggle with insecurities and feelings of inadequacy. But such awards zinakupa moyo to continue doing what you love.
An award means that people are seeing you and appreciating your work. I think for me this award is a great boost, especially being in the wedding and events industry. It means they recognize me as a businessperson and a service provider to be reckoned with.
I encourage other industries that perhaps do not have awards to consider starting awards. Equally, if you are in a field and you are working hard at it, apply for these awards; it doesn't hurt if you get a trophy saying that you are worthy, you are enough, and that your efforts are not in vain. I feel so blessed that God saw me worthy to carry forth this vision of Picha Booth and put me in a market that would appreciate and also buy what I'm offering.
I also thank God for giving me the passion to continue even when it was hard and at times wonder "what the hell did I get into?" This award has made me want to do and be more.
Encouragement to entrepreneurs
My phone has been blowing up with people saying congratulations and that I deserve it and have worked hard for it. It's only now after four years that people are acknowledging it. Good things take time. God's timing is the best timing; any other time it would have been premature.
Just be patient because good things take time. Put in the work and trust the struggle– it always pays off.
Side note: I looked like a snack!
People are always used to seeing me in a black Picha Booth polo shirt with shorts or jeans. On the night of the award the comments were "Oh my gosh you look like a snack!" "You should be wearing makeup all the time!" "You look so beautiful". When you're at work, you're in work mode, but when it was award time, I was in award mode!
I do have a few people to thank for that. Firstly, a thank you to The Textile Loft. They are fabric professionals but also do bespoke pieces. Also shout out to Ms Nzale Katama; she did a serious job on my face. I didn't want to wash the makeup off and was busy asking myself "who is that girl?!" She did a beautiful job bringing out my best features. Thank you Forever Trendy for the lovely and comfortable shoes. Finally, to my hairdresser Joan Mutugu (Joan Salon, Kahawa Sukari) for coming through with the braids.
What about the trophy?
The trophy is beautiful and fits with the theme of 'A Night in Diamonds'. It also comes with a complementary business coaching session for the founders. It focuses on unlocking the potential for growth in their company and launching them to build a world class company. This is courtesy of Wylde International. I am looking forward to that.
That was definitely the highlight of my year so far. To God be the Glory!
As always, thanks for stopping by.
Picha Booth
We are a photo booth business based in Nairobi. We are committed to making your event fun and memorable. We want you to be yourself; unleash the goofy in you, unleash the child in you. So we have a bunch of playful props for you to use to spice up your photo. Taking photos has never been easier - just grab a prop and strike a pose. You then get an instant photo for keeps. Tell a friend and hope to see you at your next event!
Picha Booth on KTN
Instagram
Provide API access token / Username