Picha Booth Wrap Up: Looking Back at 2018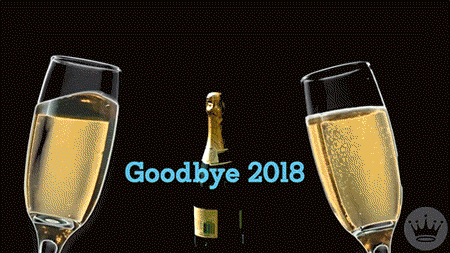 As we say adieu to 2018, it is crucial that we stop and look back. It reminds us of the good and what we should be thankful for. It also reminds us of the bad, and the mistakes we should learn from.
Mama, we made it!
2018 was eventful! The first shift was turning Picha Booth from a side hustle into a full-time venture.
The publicity in terms of articles we received in 2018 was unexpected though truly welcomed. The first one was from Wamathai; a big shout out to you. The other was published on the Standard Newspaper by Maria Nene – thank you. Picha Booth also featured on Kuza Biashara– asante sana Alice for the feature. The other major event was featuring on Lion's Den, and we thank KCB Group, Quite Bright Films and the Lions for according us the opportunity to feature on the show.
To our clients,
We want to thank all the 2018 clients who put their faith in us to capture memories in their various festivities. It was brilliant, with about 40 events taking place. Not what we expected but still very grateful.
Family, friends and colleagues
Friends and family have always been and continue to be an important support system, and we don't take you for granted <3 To Sam Kiroko, my brilliant assistant, Maku Mkuzi and Joseph Ogudo for the help you've accorded me during events- you're the real ones.
Mentorships and partnerships
I also want to thank Ongoza for their mentorship program and particularly Mercy Wafula my business development advisor. We cannot forget Jerry Mushala filmmaker extraordinaire and his family who were kind to me during my visit to Tanzania. I am grateful for the partnership in running the wedding contest, despite the hitches.
Infinite Planners, The Arts Group (TAG), Brand Afrika, Jump Rope Association of Kenya– it was a pleasure working with you all.
This is not your everyday shout out, but services done right are worth the mention. I want to thank Eric Kariuki my Relationship Manager and the SBM Bank staff (Riverside Mews) for making my banking experience a good one. We are glad we stuck with you 😊 
Picha Booth expansion: Blog and prop shop
We launched the blog in 2018 which was a huge step for us. Shout out to Maureen Wambaire, our content developer for always getting my voice and reflecting me in the writing. Thanks a tonne to everyone who read our posts and engaged us in the comments section. Also, a heartfelt "you're awesome!" to the guest bloggers; taking time out of a busy schedule to pen something down is not easy!
The Prop shop was also another milestone that we are truly excited about. The launch was equally amazing, with friends and family stepping forward to make it a reality. Thank you to our early clients; it is our hope to continue bringing fun to your most intimate events.
The main 2018 take away
2018 was a blessed year. We learned so much! There was a lot going on that I feel I lived five years in one. It wasn't a successful year financially, but everything that went on made it worthwhile. I thank God for the growth and experiences.
Looking forward to 2019
We are of course looking forward to more business. Adding more props to our store is also something we're going to do in the coming year, hoping to capture a wide range of festive props. We hope to expand as well, and add another photo booth into our business. As the business grows we expect the team to grow with it. More partnerships are in the horizon, as we have learned they are crucial to any business.
In the same way, we hope the blog can expand to include more content that helps entrepreneurs navigate various spaces and industries. As always, we will bring everything with the flair and spank we are known for.
Picha Booth wishes you a Happy New Year, filled with growth and blessings.
As always, thanks for stopping by.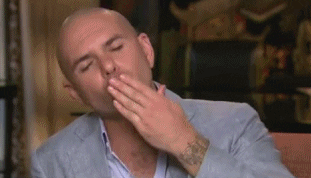 Tags In
Picha Booth
We are a photo booth business based in Nairobi. We are committed to making your event fun and memorable. We want you to be yourself; unleash the goofy in you, unleash the child in you. So we have a bunch of playful props for you to use to spice up your photo. Taking photos has never been easier - just grab a prop and strike a pose. You then get an instant photo for keeps. Tell a friend and hope to see you at your next event!
Picha Booth on KTN
Instagram